Individual, Couple, and Family Counseling
Helping Navigate Life
Each client presents with different areas that they need help working on in their life. This does not necessarily mean someone has a 'problem.' Johnston Counseling and Wellness provides tailored individual, couple, and family counseling to help people live a happier and healthier life.
Johnston Counseling and Wellness has experience working with adults and minors. Depression, anxiety, and adjustment issues are among the most common reasons that have brought people to therapy in the past. We are experienced at treating people for issues related to sexuality, pornography, intellectual functioning, impulsivity (general & sexual), disability, sexual abuse, and esteem. We also have a large amount of experience counseling clients that are involved in the criminal justice system.
Teletherapy session are available for clients that are unable to make a physical appointment due to reasons like disability, distance, and schedule. This may be on a periodic basis for some clients and on a regular basis for others. We can provide teletherapy across Texas, which allows us to help you if you are in an area where there are little to no mental health therapists.
We are also experience at consultation and evaluation for purposes like advanced diagnosis, school, criminal justice, and support animals. The fess vary based upon the complexity and time needed for the evaluation,
We are currently accepting new clients. Our contact page has multiple ways that you can get ahold of us.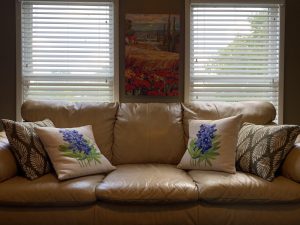 Individual Counseling (55 minutes) $115
Family Counseling (55 minutes) $125
We accept multiple insurance plans from Blue Cross Blue Shield of Texas.
Johnston Counseling and Wellness accepts credit, cash, and checks. You can also use FSA and HSA Cards. Fees are due at the beginning of the appointment and may also be paid through our secure client portal.